THANKS to everybody who came to our shows and made the whole Tour a great success in those difficult and different times!!! We´re very proud that we didn´t had to cancel any show due to poor ticket sales! THANKS AGAIN…YOU ROCK!!!!!
Also a big thanks to our Special Guest MAD MAX and our awesome crew!!!
See you on Tour in 2023!!!!!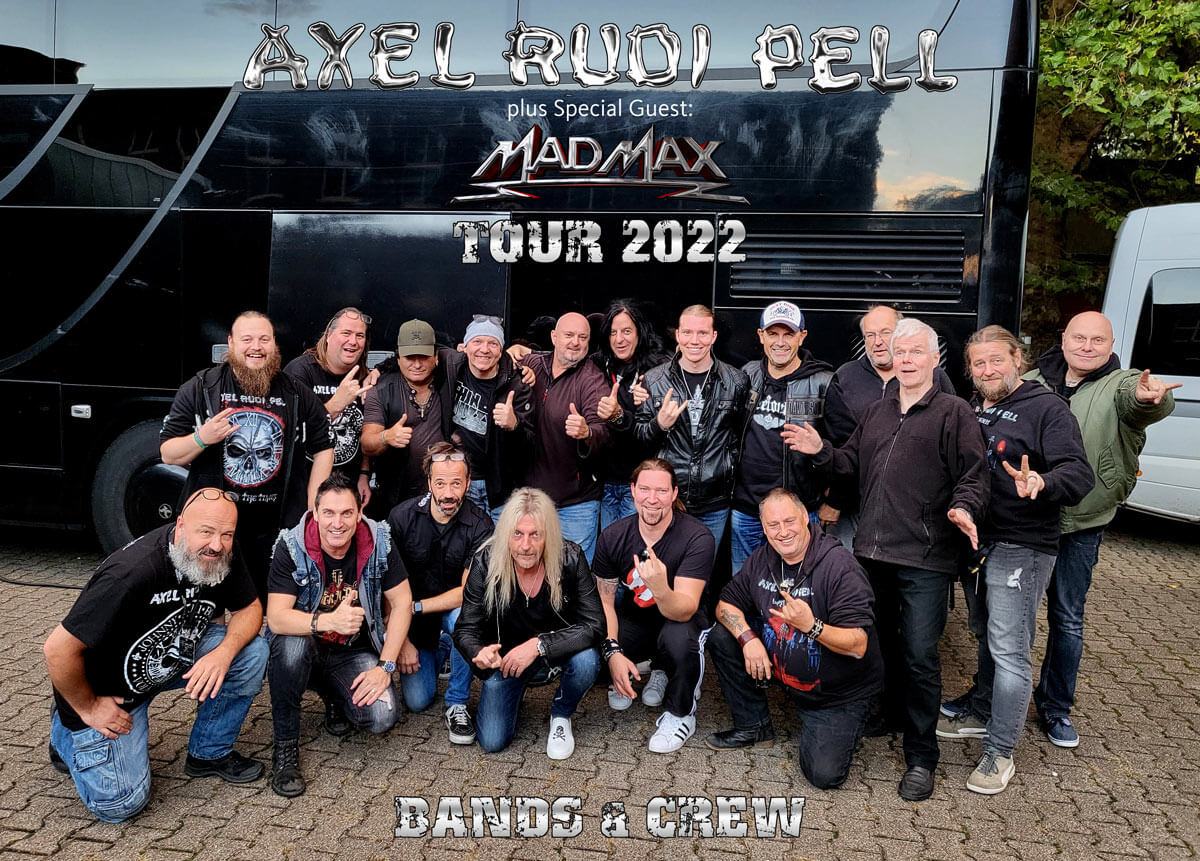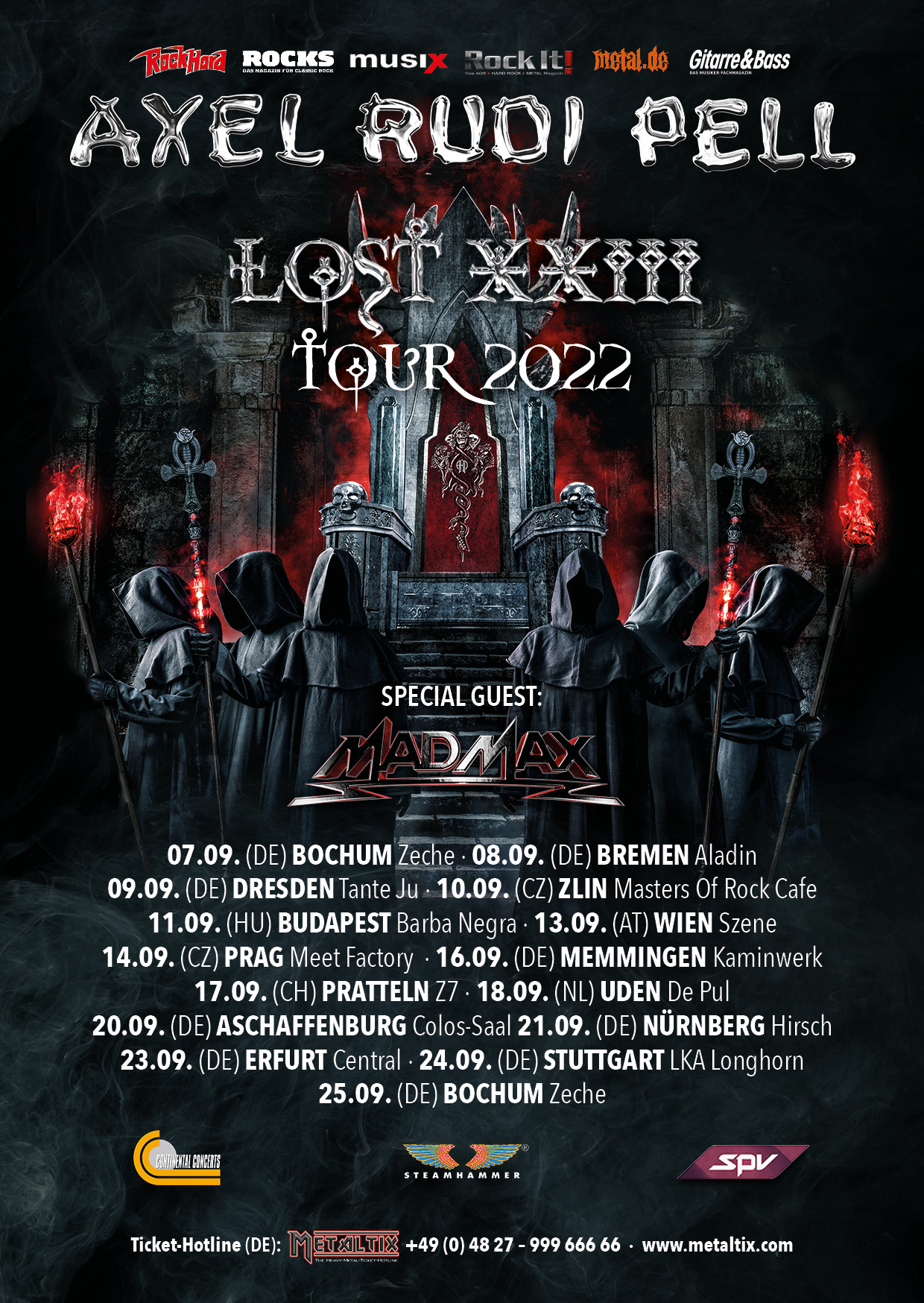 With pride and joy I can announce that our new album LOST XXIII has made it to number 2 in the official German TOP 100 Album Charts!
A big THANK YOU to everyone who contributed!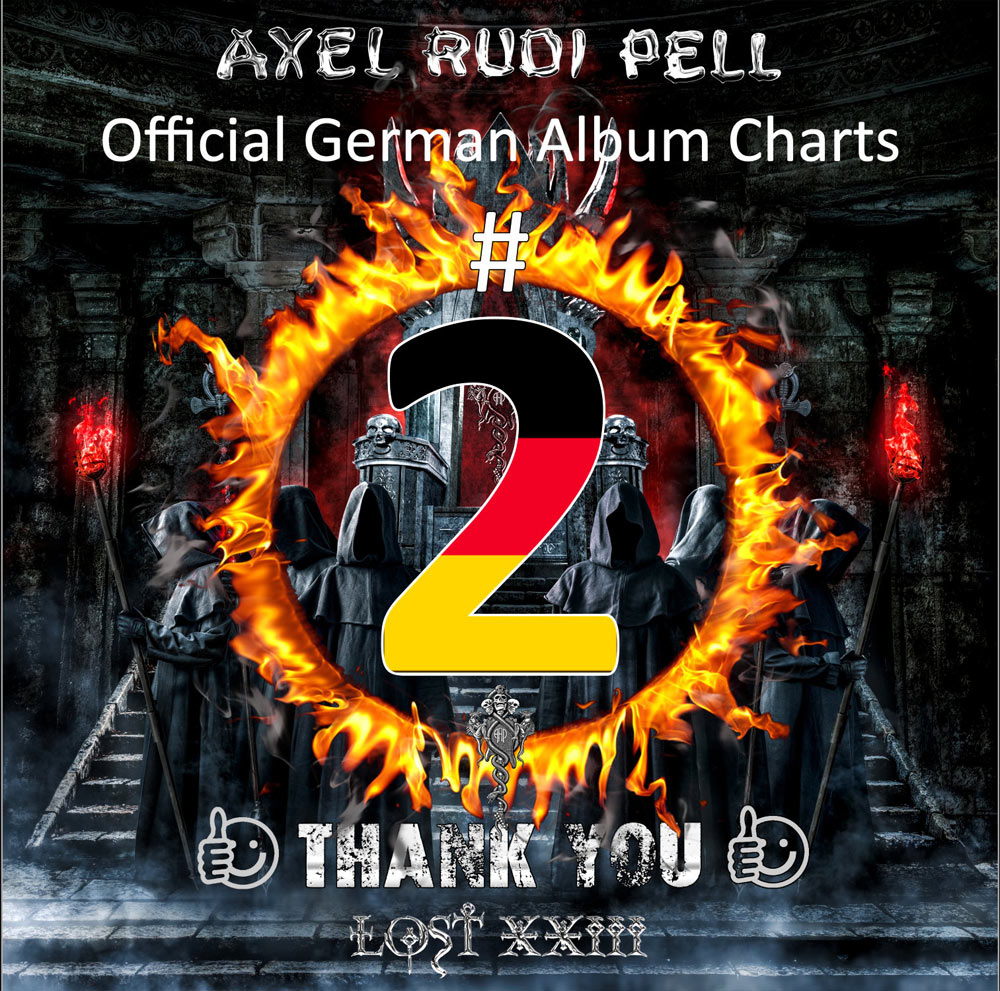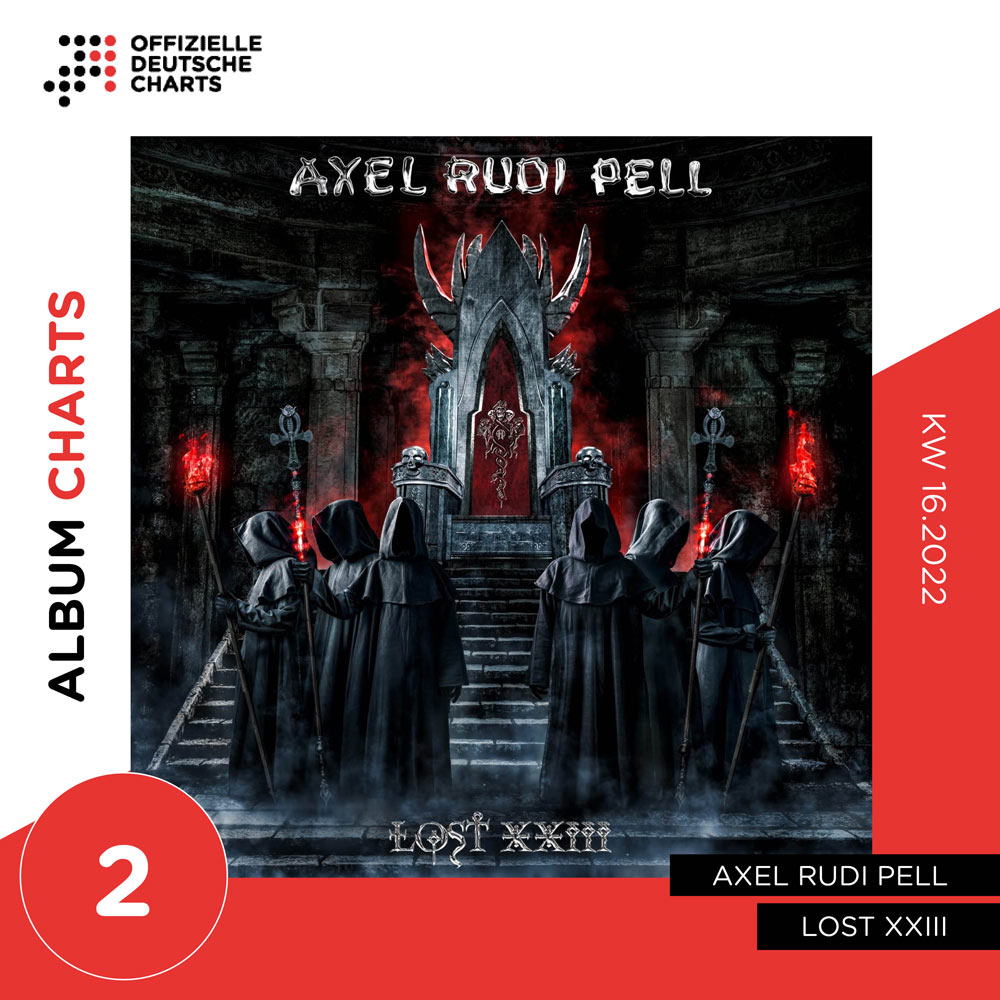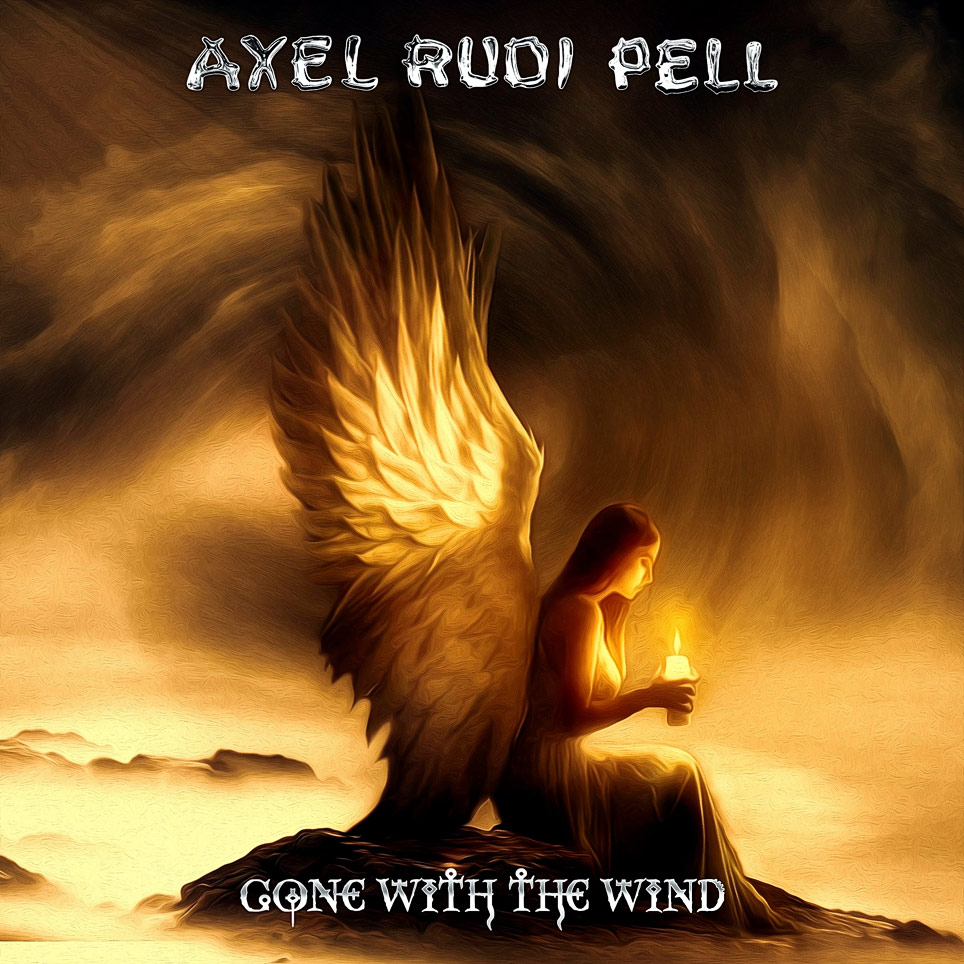 GONE WITH THE WIND – the third single from our forthcoming album LOST XXIII is available now! It´s one of 2 ballads featured on the album. The song is one of the best and most emotional ballads I ever wrote. Lyrically it´s about a dog who waits for his owner at the train station to return from work.
Unfortunately his owner died during work. The dog waits for more than 1 year at the station, never realized that his master will never return. It´s a true story actually!
Watch the visualizer here:
DOWN ON THE STREETS – the second single taken from our forthcoming album LOST XXIII is available now. The song is heavily influenced by one of Britain´s Top Rock bands: Thin Lizzy! Not only musically, but also lyrically. It´s about a couple, who are drug addicts and their fight to survive living on the streets. Tough Stuff!
Watch the lyric video here:
Stream the song and pre-order the new album here:
New Single and Video "Survive" out today!
The song is taken from the upcoming studio album "Lost XXIII", which will be released on Steamhammer / SPV on April 15th 2022.
Pre – Order Link: https://smarturl.it/ARPLostXXIII
=> Limited CD DigiPak (incl. poster and 1 bonus track)
=> CD jewel case
=> 2LP Gatefold, 140 g, half red/half black vinyl, printed inner sleeves
– Limited box set (incl. limited CD digipak, 2 LP gatefold exclusive box set color circled red/black vinyl, high quality framed art print, A1 double sided poster, photo card, sticker – Europe only!!)
=> Download / Streaming
=> 2LP Gatefold exclusive coloured edition only at the Napalm shop
Pre-Order Link: https://napalmrecords.com/english/axel-rudi-pell
=> Exclusive CD/LP Bundle with a T-shirt only at the Steamhammer shop
Pre-Order Link: https://shop.steamhammer.de/artists/axel-rudi-pell/store
NEW TOUR DATES!
Believing in the whole pandemic thing being over soon and regular Rock `n´Roll shows might happen again without any restrictions!!! Already bought tickets since 2020 will of course remain valid!!!
Wir hoffen, dass die Pandemie bald endlich vorbei ist und normale Rock Shows ohne Beschränkugen wieder stattfinden können!!! Alle seit 2020 erworbenen Tickets behalten natürlich ihre Gültigkeit!!!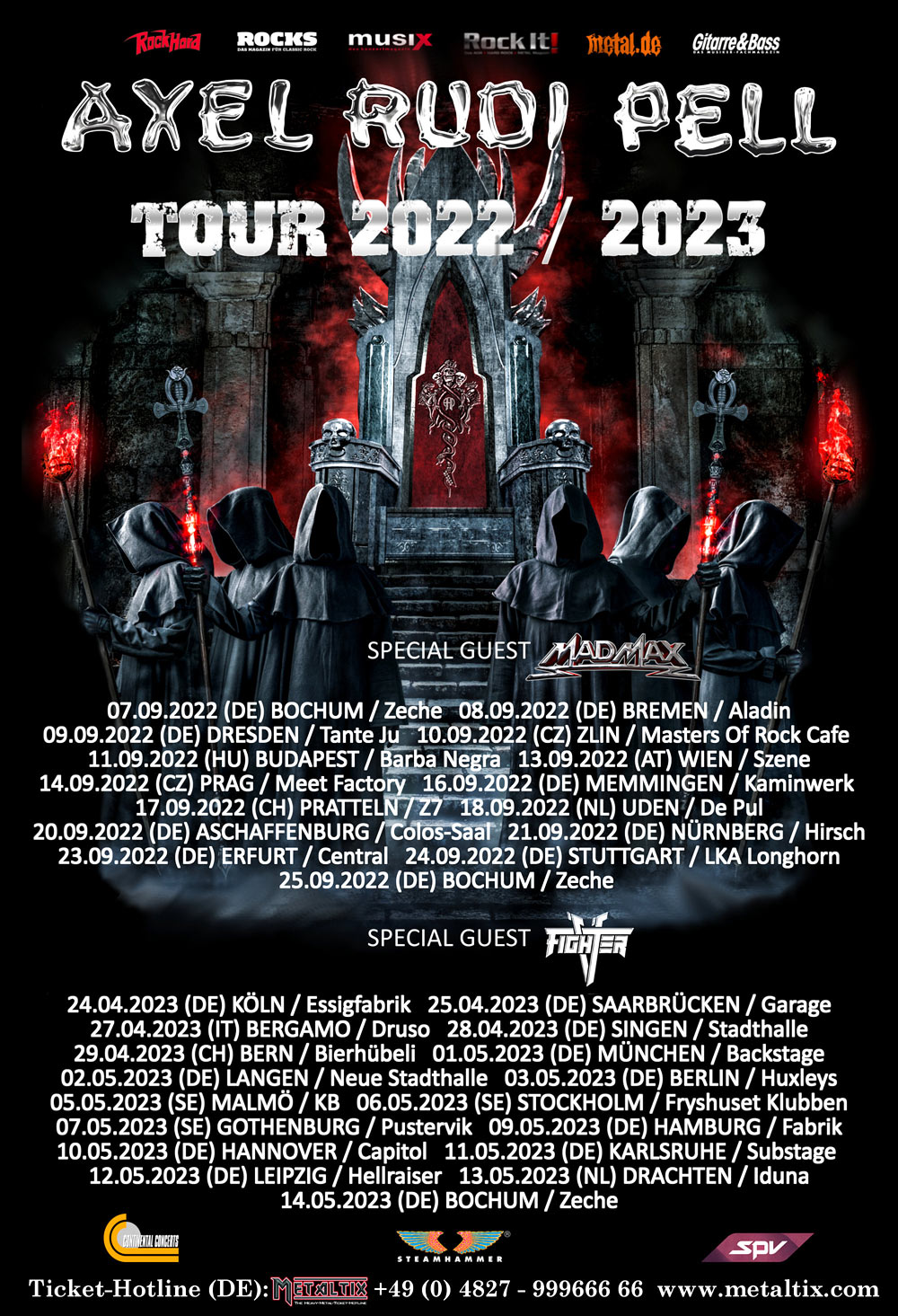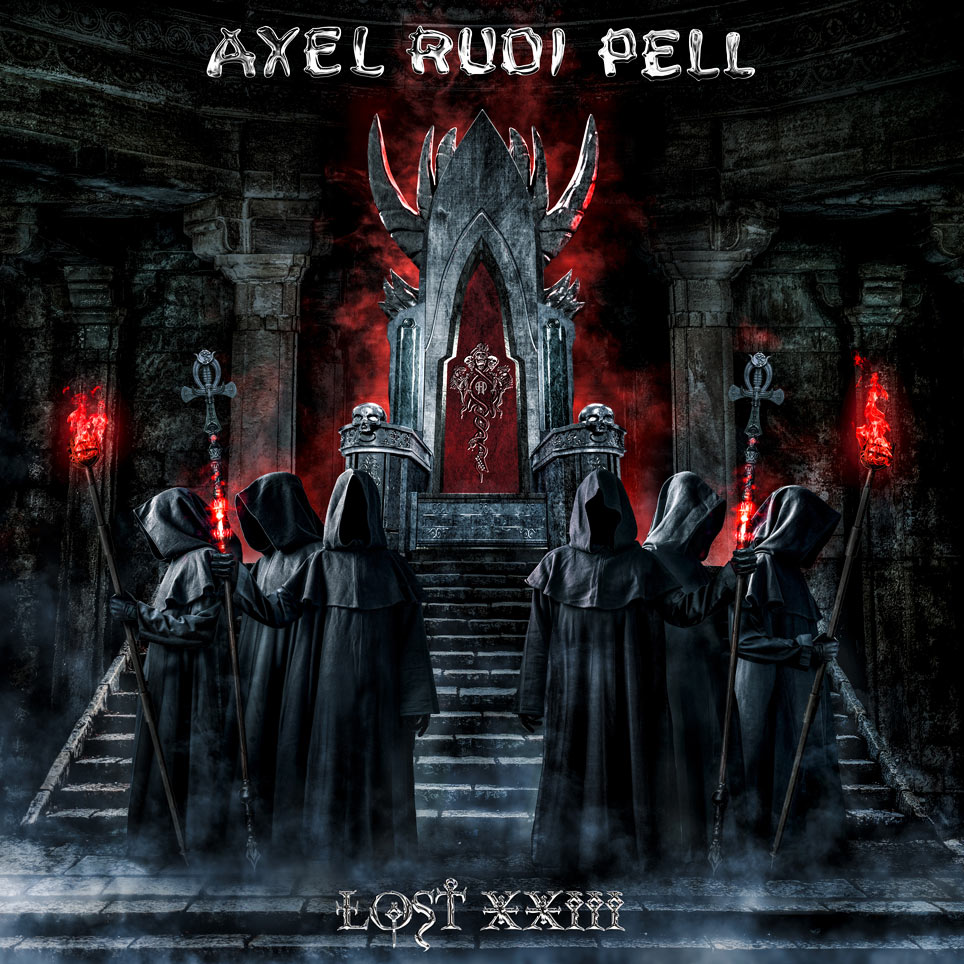 NEW ALBUM DETAILS !!!!!
Finally we can announce the Title and Cover Artwork of our new album "LOST
XXIII"!
It will be worldwide released on Steamhammer / SPV on April 15th 2022 in the following configurations: Digipak, CD, Double Vinyl Album, strictly limited Box Set and Digital Download.
Here´s the tracklist:
LOST XXIII PREQUEL (INTRO)

01:47 min.

SURVIVE

05:02 min.

NO COMPROMISE

04:57 min.

DOWN ON THE STREETS

04:46 min.

GONE WITH THE WIND

08:56 min.

FREIGHT TRAIN

06:08 min.

FOLLOW THE BEAST

05:02 min.

FLY WITH ME

05:42 min.

THE RISE OF ANKHOOR

03:48 min.

LOST XXIII

08:35 min.Digipak Bonustrack:

QUARANTINED

1 07:03 min.
We had much fun creating it and I´m sure, you will like it as much as we do!!!
The first digital Single "Survive" will be released on February 18th 2022,
followed by the second Single "Down On The Streets" on March 25th 2022.
"Lost XXIII" will be released on April 15th, 2022 through SPV/Steamhammer in the following configurations: