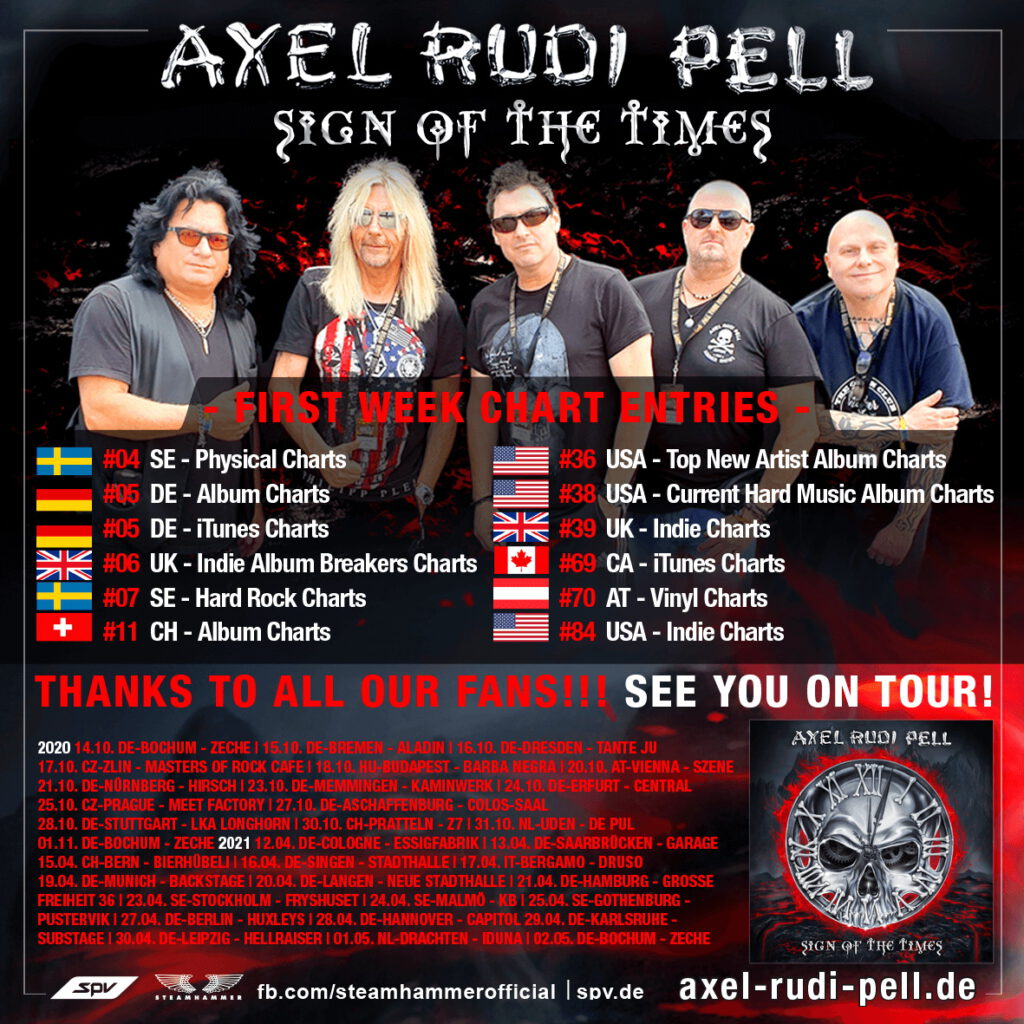 SIGN OF THE TIMES just entered the Official German Top 100 Longplay charts at #5 !!!!!
Thanks to all, who bought it so far, YOU ROCK !!!!!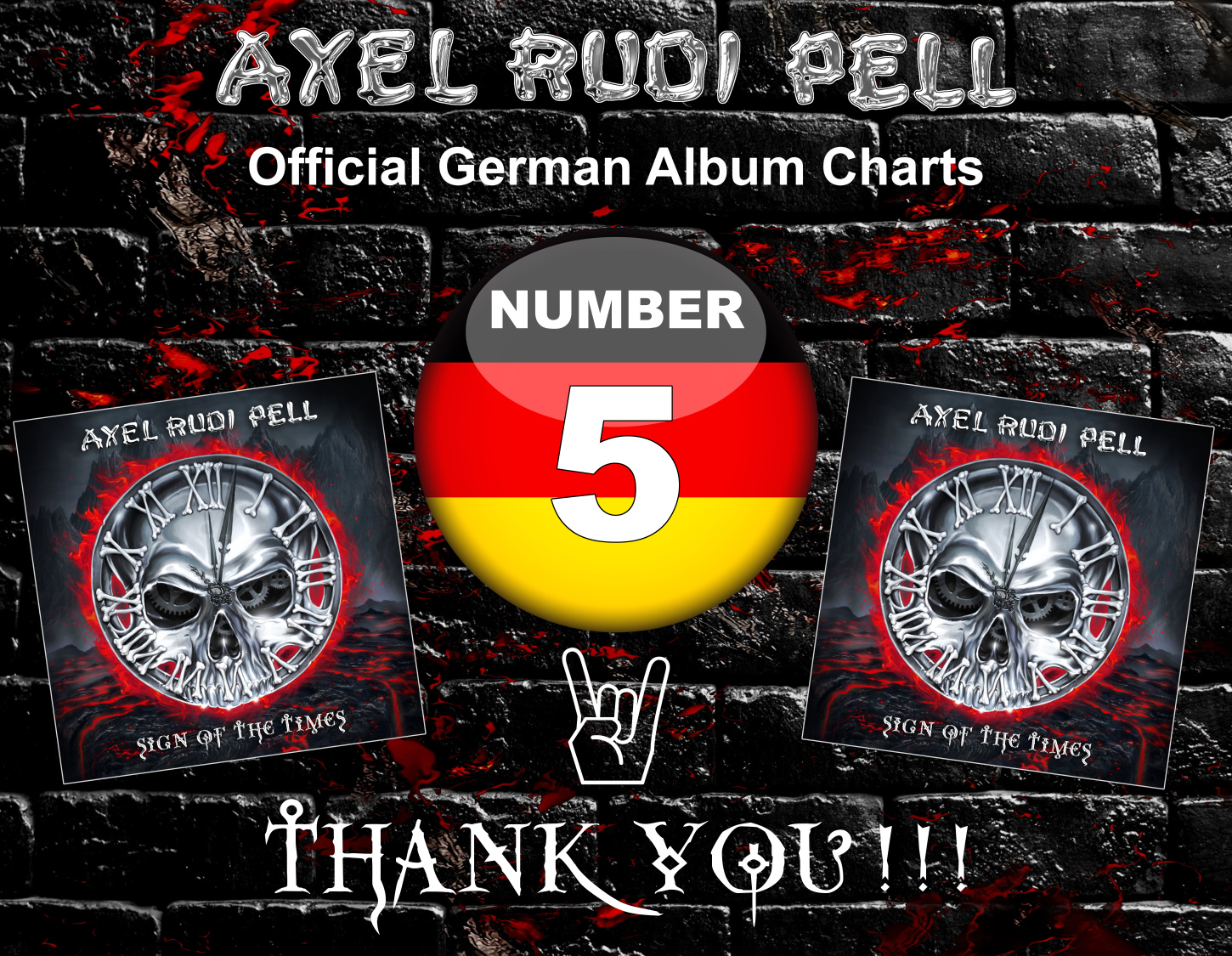 Quarantined 1 – Something special for YOU!
During this lockdown period I decided to write, record and film a new Instrumental, which I called "Quarantined 1". As all of my fellow musicians are located in different areas of the world, I played every instrument by myself in my house. This song is not part of the new album "Sign Of The Times", which will be released on Steamhammer/SPV on May 8th. It´s just a little something "in-between" for YOU! It´s not perfect, but I had fun doing it! I hope you like it and remember: Stay home and stay safe!

Brothers and sisters… first in English (bitte nach unten scrollen für Deutsch) … We´re still living with massive restrictions due to the Corona virus fluctuation all over the world. Our concert agency Continental Concerts tried their very best to re-schedule our first part of the upcoming tour, which is now the second part! You find all new dates here. Please note, that all tickets will remain valid! In case, the new dates will not fit your schedule, you can of course give your ticket back where you bought it and you will get your money back! We added a new show for Bochum, Zeche on October 14th! Tickets you bought for May 23rd (Zeche Bochum) are now valid for Zeche Bochum on October 14th! Tickets you bought for May 10th 2020 (Zeche Bochum) are now valid for Zeche Bochum on May 2nd 2021! We also had to change the venue in Leipzig from "Werk 2" to "Hellraser", as "Werk 2 " was already booked in 2021! Thanks for understanding!
STAY HOME and STAY HEALTHY!!!
Wir leben immer noch mit massiven Einschränkungen. Unsere Konzertagentur Continental Concerts hat ihr Bestes gegeben, den ersten Teil unserer Tour zu verlegen, der jetzt der zweite Part ist! Alle neuen Daten findet ihr hier. Alle bereits gekauften Tickets behalten ihre Gültigkeit! Selbstverständlich könnt ihr aber eure Tickets auch bei der Vorverkaufsstelle zurückgeben, falls euch ein neuer Termin nicht passt und ihr erhaltet euer Geld zurück! Wir haben glücklicherweise noch eine Zusatz Show in der Bochumer Zeche organisieren können und zwar am 14. Oktober in diesem Jahr. Für diese neue Show sind die Tickets gültig, die ursprünglich für den 23. Mai gekauft worden sind. Tickets für die Zeche Bochum für den ursprünglich geplanten 10. Mai 2020 sind nun gültig für den 2. Mai 2021! Die Show im "Werk 2" in Leipzig musste ins "Hellraiser" verlegt werden, da das "Werk 2" für einen neuen Termin in 2021 schon ausgebucht war. Danke für das Verständnis, anders war es leider nicht möglich!
BLEIBT ZUHAUSE und BLEIBT GESUND!!!