INTO THE STORM "Deluxe Edition" out soon!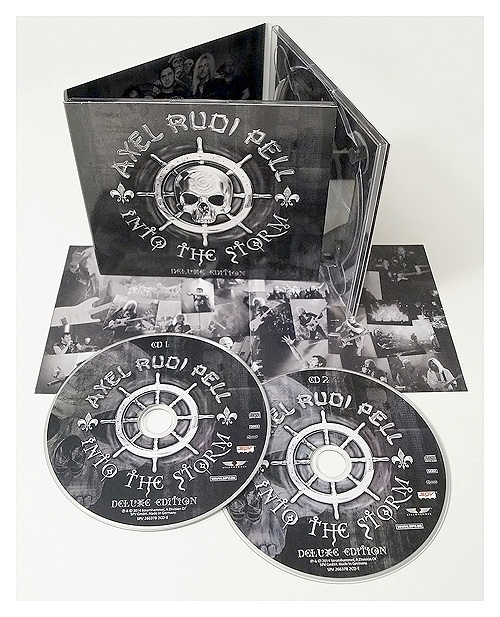 Release Dates:
Scandinavia: August 20th
Germany: August 22nd
Europe: August 25th
US/Canada: September 2nd
Pre-Order links:
Germany:
Amazon
EMP
Nuclearblast

NEWS ABOUT THE AXEL RUDI PELL & FRIENDS BYH SPECIAL SHOW
This year we are celebrating the 25th Anniversary of my solo career, my first solo album "Wild Obsession" came out in 1989.
Therefore we will play a very special and unique Show at the "Bang Your Head!!!" Festival in Balingen Germany on July 11th to celebrate this and we will headline the Festival on that day! This will be no regular show by far! Of course we will play a lot of songs with the recent ARP line-up featuring Johnny Gioeli, Bobby Rondinelli, Ferdy Doernberg, Volker Krawczak and myself, but this will only be 1/3 of the complete show approx…
As this year also sees the 30th Recording Anniversary of my former band STEELER (the first record was released in 1984), we will reunite in the original Line-Ups ( Peter Burtz, Tom Eder, Jan Yildiral and both Bassplayers Roland Hag and Volker Krawczak) to perform a couple of songs for you. The reunion will only happen on that day and it will be an exclusive one-off !
Further we will have a few ARP vintage members there and we're proud to announce that both Vocalists Rob Rock and Jeff Scott Soto among original Drummer Joerg Michael will enter the stage too to play a few older ARP tracks !
As this ain't enough … Lol…, I invited some other musical guests and friends to play a few cover tracks together and I'm really proud to announce the following  guests in no particular order:
Graham Bonnet (ex- Rainbow, -MSG, -Alcatrazz),
Joe Lynn Turner (ex- Rainbow, -Deep Purple, -Yngwie Malmsteen)
Doogie White (ex- Rainbow, -Yngwie Malmsteen, Michael Schenker's Temple Of Rock)
John Lawton (ex- Uriah Heep, -Lucifers Friend)
Tony Carey (ex- Rainbow)
Vinny Appice (ex- Black Sabbath, -Heaven & Hell, -DIO)
Be there at this very very special Show, which will be a lifetime event and will last for more than 3 hours. Have fun !
Cheers, Axel


ZECHE BOCHUM – Additional Show on Oct. 6 !!!
Due to the fact that the show on October 5th was sold out very quick, we decided to play another show on October 6th 2014 at the ZECHE Bochum. Doors open: 6:30PM, Start: 7:30PM. Special Guest: Rebellious Spirit. Tickets are on sale now !
ZECHE BOCHUM – Zusatzshow am 6.Okt !!!
Aufgrund der Tatsache, dass unsere Show am 5. Oktober sehr schnell ausverkauft war, haben wir uns dazu entschlossen, eine weitere Show am 6. Oktober 2014 in der ZECHE Bochum zu spielen. Einlass: 18:30 Uhr, Beginn: 19:30 Uhr. Special Guest: Rebellious Spirit. Tickets gibt es ab jetzt an allen bekannten Vorverkaufsstellen !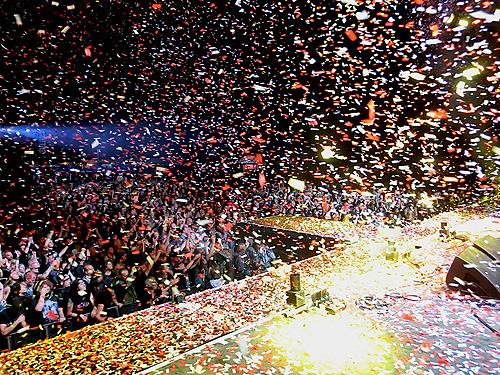 THANKS to all who came and rocked with us at Bang Your Head Festival July 11th to celebrate the 25th Anniversary of my solo career ! It was more than fun and I really had a blast !
Special thanks to: Johnny Gioeli, Bobby Rondinelli, Ferdy Doernberg, Volker Krawczak, Tony Carey, Vinny Appice, John Lawton, Ronnie Atkins, Doogie White, Graham Bonnet, Joerg Michael, Rob Rock, Jeff Scott Soto, Michael Voss, Peter Burtz, Tom Eder, Roland Hag, Jan Yildiral, Sabina Classen, Rebellious Spirit, and our "Host" Harry ! The show was filmed and recorded and will be released in different formats in March 2015, so stay tuned !
Get your tickets for the next part of the tour in Sept. / Oct. soon….they´re selling fast !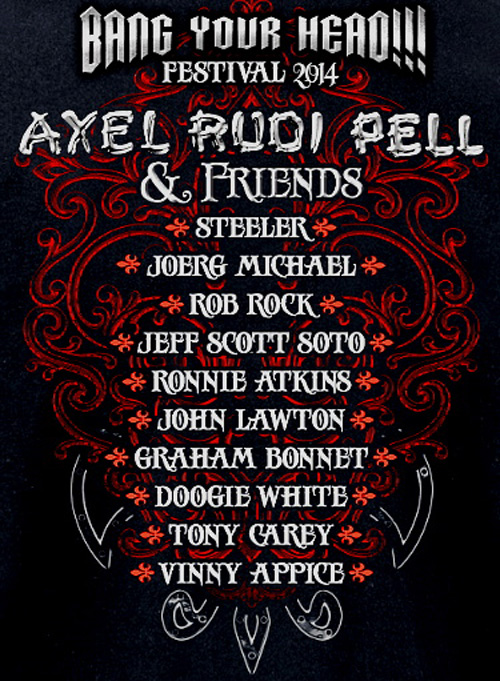 JOE LYNN TURNER had to cancel his guest performance at our 25th Anniversary "Bang Your Head!!!" Festival show due to unpredictable scheduling conflicts and he deeply apologizes for that. We´re proud to announce that Pretty Maids singer RONNIE ATKINS has joined our celebration party now !!! We´re PRETTY sure, that not only the MAIDS will like it… !!!! Hope to see you on July 11th !!!!!

We will be the "Special Guest" at the Open Air in Kufstein, Austria supporting
DEEP PURPLE
on July 12th !

Here's our brandnew Videoclip for "Long Way To Go", taken from the album "Into The Storm"!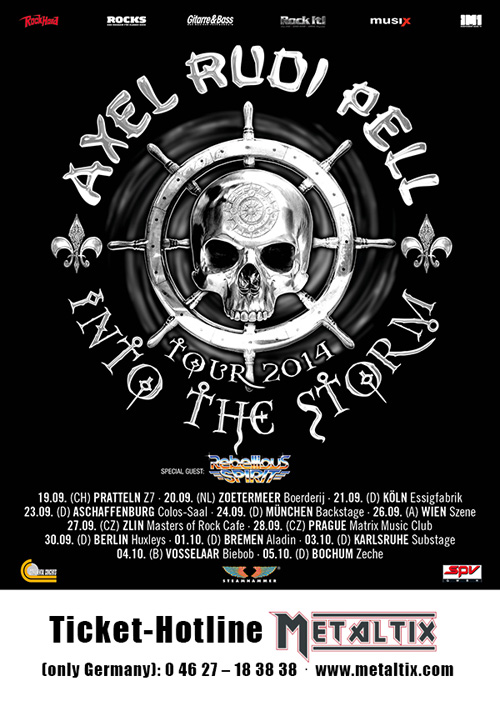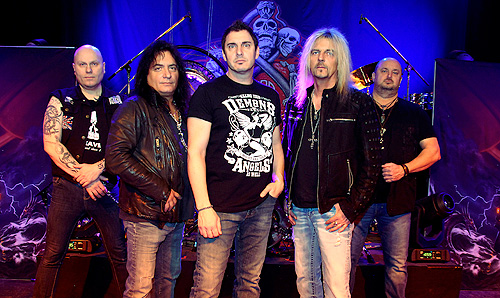 UPCOMING ACTIVITIES:
After unbelievably topping both the German (#5) and Swiss (#9) charts with the new album Into the Storm and selling out 7 dates of the first part of the Into the Storm-Tour there is still so much more to come from Axel Rudi Pell.
July 11th 2014 will see Axel Rudi Pell celebrate his 25th anniversary as a solo artist by performing a very special show at the prestigious BANG YOUR HEAD FESTIVAL, in Balingen, Germany. Not only will he be joined on stage by some very special guests, but he will also be reunited with the original members from his former band STEELER.
This show is not to be missed!
http://www.bang-your-head.de/home.php
Axel Rudi Pell will continue with the second part of the Into the Storm-Tour. A new date has already been added to the schedule, 19th September 2014, Switzerland, Once again, they will be supported by young German newcomers REBELLIOUS SPIRIT, who were so impressive on the first part of the tour, they've been invited back.

THANKS TO ALL
who came to see us live during the first leg of the INTO THE STORM Tour !
It was a great success and we hope to see you at our Headlining Special Show at the "Bang Your Head" Festival on July 11th and on tour again in Sept./ Oct. !!!
Y O U  R O C K !!!!!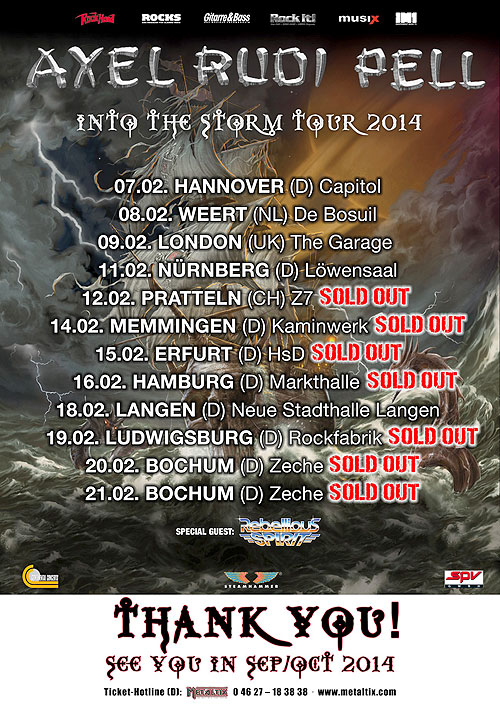 The new Album "Into The Storm" entered the Charts in several european countries:
Germany: #5
Swizerland: #9
Austria: #40
Finnland: #44
In Germany and Swizerland it's the highest chart entry ever in 25 years solo career.
Thanks to all who bought the album! C ya on tour !

Both Shows in Bochum Zeche are now SOLD OUT, get your tickets soon for the other shows as the sales are high already!